Character Cladding – Rich Wood Paneling Adds Dimension to Walls
When you're exploring the use of Mountain Lumber's woods in your space, think beyond the flooring. Because every wood product we've curated can also be used on walls to add interest and dimension to any room.
And no, this isn't your 1970s kind of paneling. Planks of oak, barn wood or any species we carry can be used to add a sense of richness and character to your design. Similar to the flooring process, you can choose reclaimed or newly sawn wood, in any variety. You can also specify custom colors, texture and finish options to serve as a focal point or to complement the feel of the space.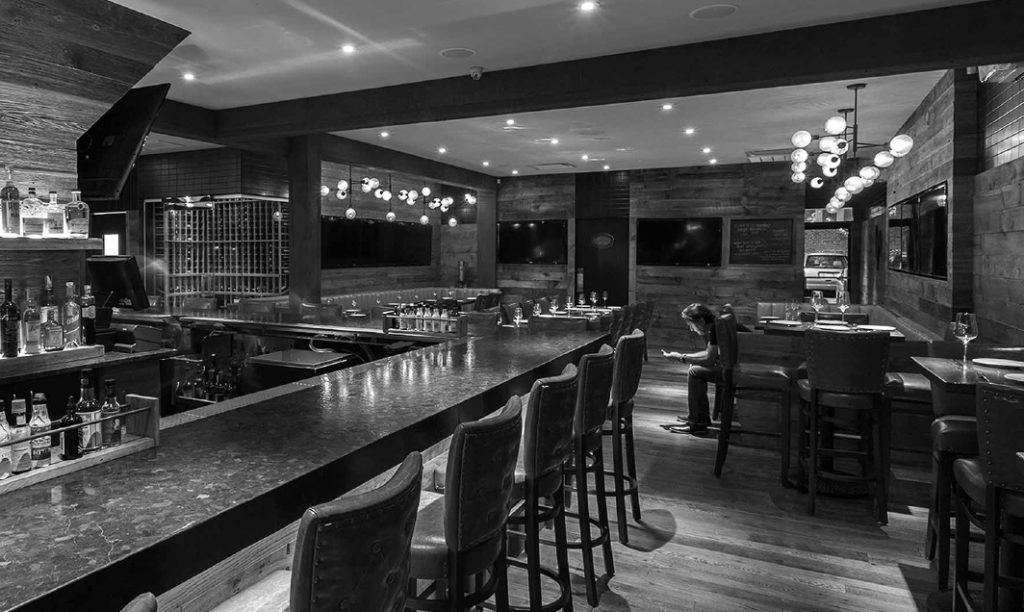 In contemporary spaces, wood adds warmth to minimalism, while retaining the clean lines of modern décor. In more rustic décors, wall planks bring an element of nature into the setting, particularly with rough sawn woods and barn woods.
Mountain Lumber paneling is available as solid or engineered planks in the following specs:
Engineered Paneling Specs:
Plank Face Widths: 3″-7″
Plank Thickness: 5/8″, 3/4″
Plank Length: 16″ – 10′
Solid Paneling Specs:
Plank Face Widths: 3″- 10″
Plank Thickness: 3/4″
Plank Length: 2′ – 12′
To find out more, visit our showroom, or reach out to our sales team. And take the beauty of wood in a whole new direction.